Scour Protection or Correction for SubSea Pipelines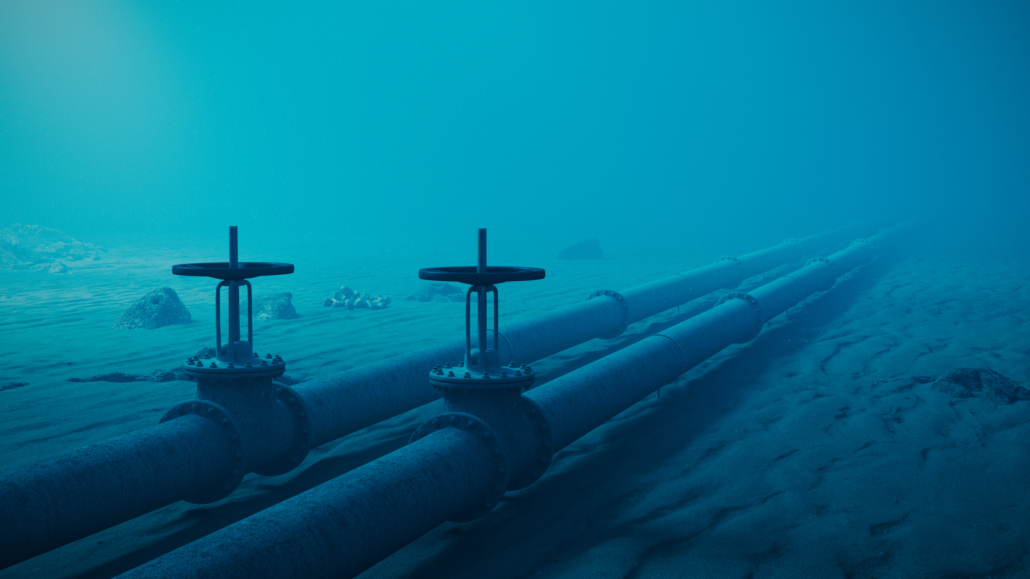 Submarine or offshore pipelines are vital for the oil and gas industry. They're also challenging infrastructure to maintain, given the variety—and the volatility—of the underwater environments they may pass through.
A major ongoing cause of concern is the scour produced by waves and currents, which can undermine the stability and integrity of pipeline sections and result in sagging, backfilling, and outright structural failure.
Here at Synthetex, our HYDROTEX fabric-formed concrete can provide highly effective and durable protection or provide free-span corrections to underwater pipelines due to the costly effects of scour.
How Scour Impacts Submarine Pipelines
Coastal waves, long-range ocean and tidal currents, and violent, unpredictable wave and current action from marine storms such as extratropical cyclones are all significant sources of scour. Such water movement naturally erodes the seabed, with certain seafloor material—sand, mud, and silt, for example—more vulnerable than others.
A pipeline laid on the seabed is not only exposed to this "base-level" kind of seabed alteration and scour, but also provides an obstruction to water flow, resulting in the generation of vortices and shear stresses that introduce other mechanisms of seafloor erosion.
Scour holes can open below lengths of pipeline, and such holes that expand along the pipeline may result in extended sections of pipe elevated above the scoured-out seabed. Such "freespans" can modify and intensify the hydrodynamic stresses and load upon the pipeline. This may accelerate fatigue and wear and increase the likelihood of structural failure.
A free-spanning pipe may also sag into the scour hole. This can compromise the pipeline's structural integrity, and also—by ultimately pinching off the action of scour as the sagging pipe approaches the seabed—promote backfilling that can lead to pipeline burial.
Scour Protection For Offshore Pipelines
Scour protection for underwater pipelines may take a variety of forms and designs, including the armoring of the seabed below the pipe as well as the pipe itself, or support structures installed below freespans to stabilize them and reduce hydrodynamic forces.
Specific materials used for offshore pipeline scour protection might include dumped rip-rap and prefabricated concrete mattresses or sandbags. Rock, gravel, or precast concrete can be expensive and logistically challenging to install, especially when trying to place it between the pipeline and seabed.
With HYDROTEX fabriforms, a more exact, elegantly simple, and long-lasting scour protection or free span correction for submarine pipelines becomes possible.
HYDROTEX Fabric-Formed Concrete for Underwater Pipeline Scour Protection and Free Span Correction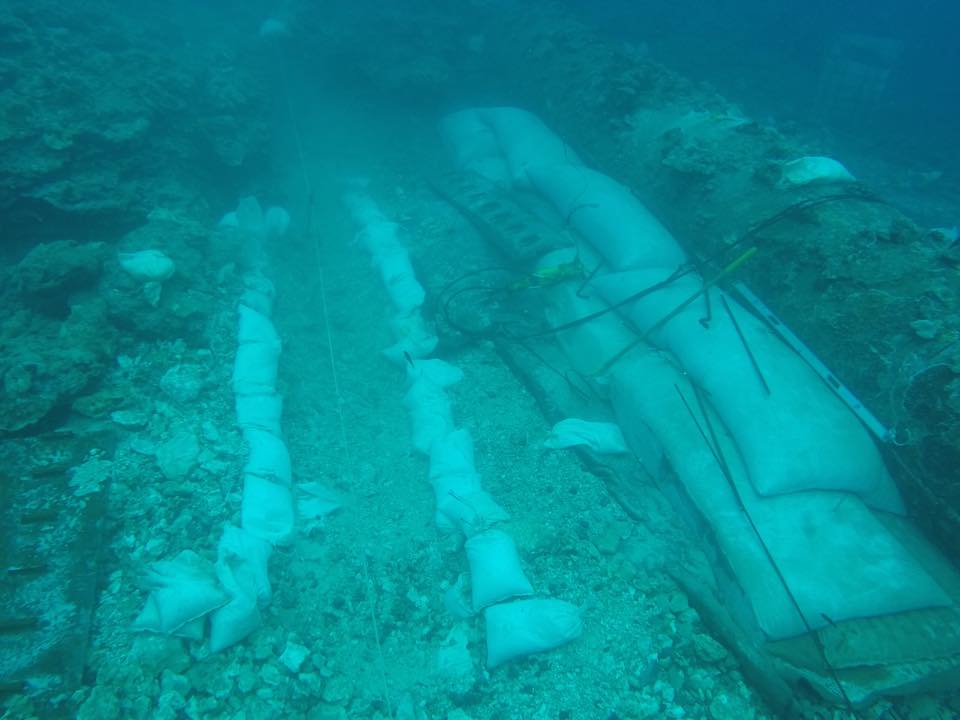 Our HYDROTEX fabric formworks are laid in place before being pumped in situ with fine aggregate concrete. Alternatively, when subsea pumping of concrete isn't the desired method of placement, our flexible, cabled Articulating Block mattresses can be pumped on a vessel's deck and then lifted into place. Both methods afford great precision in the placement of mattresses, covers, sleeves, supports, and other concrete armor along pipeline bed contours, and also boosts the efficiency of the installation process. HYDROTEX products can be adapted for a vast array of environmental settings and pipeline designs, ensuring a completely customized solution.
From HYDROTEX Articulating Block Mats and Grout Bags to our widely varied Subsea Formworks, our fabric-formed, cast-in-place scour-protection solutions can be tightly installed over, under, and around pipelines by ROVs and/or divers and provide long-lasting, low-maintenance armor and support.
Whatever the size, scope, and location of your project—including pipeline protection in particularly rough and demanding marine environments—the Synthetex team will work closely with you to select the perfect fabriform solution. Our engineers can also provide consultation services to Certified contractors as well as on-site counsel during the installation process.
Learn More About HYDROTEX Scour Protection for Underwater Pipelines
We're always more than happy to provide a consultation or project estimate on a scour-protection solution for your offshore pipeline project. You can get in touch with SYNTHETEX via our online contact form, or by ringing us at 1-800-253-0561 or 770-399-5051.
We look forward to hearing from you—and to providing the perfect scour protection for that critical subsea pipeline under your management!
https://synthetex.com/wp-content/uploads/2022/09/Synthetex-website-header-logo-300x139.png
0
0
Heather Heydet
https://synthetex.com/wp-content/uploads/2022/09/Synthetex-website-header-logo-300x139.png
Heather Heydet
2022-07-14 11:45:00
2022-07-14 12:21:31
Scour Protection or Correction for SubSea Pipelines