HYDROTEX fabric-formed concrete is a proven method to permanently prevent erosion at detention ponds.
Detention ponds are excavated structures that are designed to temporarily hold excess water before it goes into a natural body of water. Sometimes, it may be dry. To prevent the soil from eroding, an embankment protection system is required. HYDROTEX fabric-formed concrete is the leading erosion control solution for detention ponds and retention ponds, saving millions in repair costs.
How is HYDROTEX used at detention ponds?
The Problem
Like canals, channels, retention ponds, and cooling ponds, detention ponds can suffer from bank erosion, which causes the embankment to recede toward any adjacent infrastructure. As the soil recedes, these structures can potentially collapse.
The Solution: HYDROTEX Fabric Forms for the In-Situ Casting of Concrete
Solve this problem by installing a concrete mattress using our HYDROTEX fabric formworks for the casting of concrete erosion control mattresses. Whether vegetated or non-vegetated, a HYDROTEX mattress will control bank erosion and protect valuable adjacent structures or property.
With HYDROTEX, you have a wide range of options. Using our fabric forms, you can cast a permeable, impermeable, or vegetated mattress—all while keeping costs low and your profits high.
Best HYDROTEX Fabric Forms for Erosion Control at Cooling Ponds
HYDROTEX® Filter Band® Concrete Mattress
HYDROTEX® Uniform Section
Have a pressing question? Want a consultation or project estimate?
Choose how you'd like to contact us:
Proven Detention Pond Lining and Embankment Protection
Used for wastewater management and sediment retention, detention ponds are an important part of any facility's design.
With HYDROTEX at your side, you can permanently banish erosion in detention ponds. Sometimes wet and sometimes dry, detention ponds can be particularly susceptible to erosion. Whether you choose to line the entirety of the pond or protect only one side, HYDROTEX fabric-formed concrete mattresses will effortlessly get the job done.
Our products are also used to protect retention ponds, downchutes, culverts and outfalls, and more.
Cooling pond erosion control services are typically applicable for: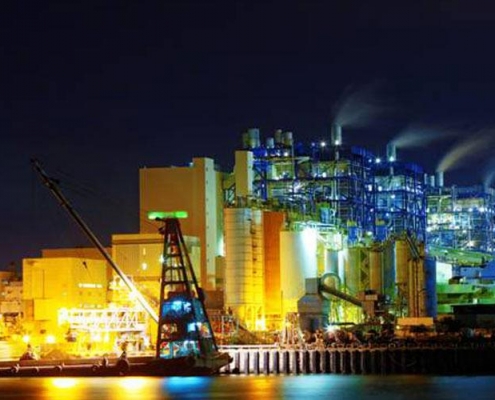 https://synthetex.com/wp-content/uploads/2020/02/Industrial-and-containment.jpg
500
850
Heather Heydet
https://synthetex.com/wp-content/uploads/2022/09/Synthetex-website-header-logo-300x139.png
Heather Heydet
2019-11-14 10:11:47
2022-02-04 07:23:42
Erosion Control for Industrial and Containment Sites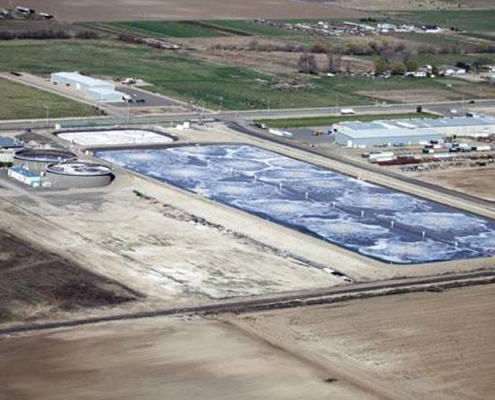 https://synthetex.com/wp-content/uploads/2020/02/Municipal-water.jpg
500
850
Heather Heydet
https://synthetex.com/wp-content/uploads/2022/09/Synthetex-website-header-logo-300x139.png
Heather Heydet
2019-11-14 05:12:42
2022-02-04 07:30:42
Municipal Water & Wastewater Erosion Control
Protect Municipal Detention Ponds with HYDROTEX
In municipal applications, detention ponds are excavated beside rivers and other inland bodies of water to temporarily hold excess water, preventing flooding and mitigating soil loss.
Though they play a critical role in erosion control, the ponds themselves must also be protected to ensure they continue functioning. A HYDROTEX fabric-formed concrete mattress will provide municipal detention ponds much needed protection against erosion.
Why do you need EROSION CONTROL FOR INDUSTRIAL WASTE DETENTION PONDS?
Industrial waste is the unusable by-product of industrial activity in factories, mills, and mining operations.
Some examples include paper products, chemical solvents, paints, metals and radioactive waste.
Industrial wastewater treatment is used to contain and treat waters that have been contaminated by anthropogenic industrial or commercial activities prior to it being released into the environment or re-used. Industrial waste treatment often requires detention systems that include one or more basins, or ponds designed to receive, hold and treat wastewater for a predetermined length of time.
Synthetex's HYDROTEX® fabric-formed concrete mattresses prevent erosion of the detention pond's banks from wind-generated waves and the growth of long grass and weeds that block wind and provide breeding areas for flies, mosquitoes and other insects.
Municipal wastewater treatment plants can also extract similar benefits from using HYDROTEX to protect these vulnerable areas.